First place in The Book Designer's monthly cover award for fiction.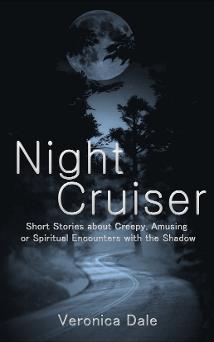 I'm an Ethical Author
--------------------------------------------
When you're finished looking around at my site, let's compare the books we like at Goodreads.
I'm also on Facebook and Twitter, or you can email me here.
Welcome, and thank you for visiting!
When I was interviewed on Michigan Literary Network Radio, the host asked some questions about my writing that I'd never been asked before. I liked that, and we had a good time on the air! Go here to listen in.
Dark Twin, book two of my four-part epic fantasy series Coin of Rulve, is now available in both print and ebook editions. All three books, including my short story collection Night Cruiser, have been getting some great reviews and I hope you enjoy them. I'm working on Time Candle, book four, as we speak.
Dark Twin:
Coin of Rulve Book Two
Teller: damaged, driven, defiant
Liasit: dares to demand he choose his true name
"A richly-imagined tale of the struggle between the persistence of goodness and the corruption of power within the heart of a single youth—an absorbing follow-up to Blood Seed, the first book in the series."---Debra Doyle, PhD, co-author of Knight's Wyrd, winner of the Mythopoeic Fantasy Award
"Firmly rooted in the fantasy genre yet laced with elements of intrigue, political purpose, and moral and ethical issues, Dark Twin is especially recommended for readers who like their fantasies complex and thought-provoking." ---D. Donovan, Senior Reviewer, Midwest Book Review.
What readers are saying:
"Wow! Just wow!"… "Pacing, action, tension, conflict: it's all here"…"I don't often read fantasy, but I'd read this entire series straight through."…"full of raw emotion"…"I can't wait to read the next two books!"…written by "a master of description who keeps all five senses a-tingle."
Blood Seed:
Coin of Rulve Book One
The must-read novel that launches the series!
Sheft—maligned, hunted, chosen.
Mariat—the woman determined to save him.
The first volume of the powerful new fantasy series Coin of Rulve
"Blood Seed has all the elements of a fantasy novel but does not let you swim in a shallow sea of fiction writing. In a new approach to this genre, the author refuses to create a predictable love story. Five stars!" --M. Beltran.Readers' Favorite"
"It's difficult to categorize Blood Seed, and that is part of its attraction. In a book world replete with genre reads, Blood Seed offers something different: a potent mix of fantasy, romance, intrigue, and a believable protagonist whose current dilemma is just the beginning."--D. Donovan. Midwest Book Review
What readers are saying:
"Sure to engage readers on many levels. Highly recommended!"..."riveting, beautifully rendered piece with stunning depth" ..."sweetly erotic and full of delightful creepiness"..."a new approach to this genre"..."fascinating concept and intriguing characters."
To order digital, click here. For print, click here.
Night Cruiser:
Short Stories about Creepy, Amusing or Spiritual Encounters with the Shadow
"Sometimes the things that go bump in the night tell us more about us than what's going on around us. Veronica Dale's compilation of ten short and sometimes spooky stories covers a lot of ground - from outright sci-fi to dealing with our fears in the dark." ---Goodreads Review
"A slim volume capturing the world wide web zeitgeist with the zeal and terror of Kafka."--- Cynthia Harrison, author of Blue Lake romance series
"The story 'Advent' is an exceptional piece of writing which is worth buying this collection for just to read it"...."'Sealing the Deal' is hysterically funny! I love the whole bit."...Clever and imaginative writing"...."Fun, spooky, and strange"..."a joy to read"..."My favorite story is One Level Down. Don't read this if you're home alone!"..."'Persons of Marred Appearance' is innovative, creative, and full of compact meaning."
Click on the "Night Cruiser" tab above to learn more, or you can go directly to where it is available at Amazon, Nook, and in lots of other formats.
I'd love to have you join my private email list. Fill out the form below to receive updates on book launches, free giveaways, and other notices you might be interested in. I promise not to spam you or share your information, but will only send you an email when something is going on. Don't worry---once you sign up, you can unsubscribe at any time.